Learn To Skate Classes with Central Iowa FSC!
Mini Learn to Skate session Wed Dec 5 12, 19, 2018
Next regular 6 week sessions start on Jan 5 & Jan 9, 2019

Learn to Skate classes offer your skater the opportunity to work on developing skills for ice sports from figure skating to ice hockey as well as recreational skating. Our classes include a 30 minute group skill lesson followed by 30 minutes of practice time. There are classes available for all ages (3 year olds through adults) and skill levels. Parents may skate with their children during the practice time portion of their class.
Coaches will evaluate the skaters throughout the session, testing on the last week. Some children need longer at each level to master the skills, especially younger ones. Some may advance to higher level within the same session. Our goal is to advance skaters at their own pace, but to also promote skaters who are capable of skating in higher levels.

All sessions take place at Buccaneer Arena: 7201 Hickman Road, Urbandale, IA 50322.

Our next session is Mini Learn to Skate on Wednesdays Dec 5, 12, 19. $70, $50 each additional student.
Our regular six week sessions are $100 for first skater and $75 for each additional skater in the same family. Each session includes 6 classes – either Wednesdays or Saturdays. If you'd like to attend both days, it's just $175/skater. If you register online, you must pay with a credit card. You can also register and pay in person on the first day of class, we can accept credit cards, checks or cash. We prefer pre-registration on our website to schedule class sizes and coaches assignments.
If you want to print, bring form to the first class and pay on site - please come 30 min early on first day!
Click below to download and print registration form in either Word or PDF format:
LTS 2018-2019 session 3,4 mini.docx
LTS 2018-2019 session 3,4 mini.pdf
We Prefer you please register and pay online by using the registration buttons below:
Mini Learn to Skate

Wednesdays: 5:30 - 6:30 PM

Dec. 5, 12, 19

Only $70 for first student, $50 for additional students!

To register for the remaining classes in this session, please come to Buccaneer Arena at 5 PM!

Session #3

Session #4

Wednesdays: 5:30 - 6:30 PM
Jan. 9, 16, 23, 30; Feb. 6, 13

Wednesdays: 5:30 - 6:30 PM
Feb. 20, 27; March 6, 13, 20, 27

Saturdays: 3:00 - 4:00 PM
Jan. 5, 12, 19, 26; Feb. 2, 9


Saturdays: 3:00 - 4:00 PM
Feb. 16; March. 2, 9, 16, 23, 30
Why skate with us?


Our club is dedicated to promote skating in Central Iowa and to encourage each member to achieve his or her highest potential on the ice.

CIFSC was awarded the PSA EXCELLENCE ON ICE 6 years in a row! Way to go Team CIFSC and Buccaneer Arena for being an excellent training facility for our skaters!
Beginning Skating
Pre-K (Snowplow 1,2,3) Ages 3-5
These classes use games and introduce moves to young skaters.
Beginning skaters learn swizzles, glides, stops and 2 foot turns.
Students will learn beginning stroking, stopping and crossovers.
Skating
Students will learn 1 foot glides, backwards swizzles, 2 foot turns and backwards gliding.
Students will learn advanced stroking, slalom, 2 foot spins, crossovers, 3 turns
Students will learn backward edges, one foot spins, t-stop, spiral, lunge and bunny hop.
Hockey Skating
Basic Hockey Skating Skills
This is a good first step towards playing hockey. Students will focus on the basic skating skills needed to skate on a hockey team. These include hockey stops, quick turns, footwork and balance. Hockey skates, stick and helmet are required. Full hockey gear is not required, but recommended.
Our Learn to Skate Coaches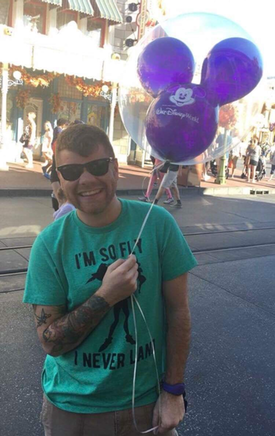 Coach Dylan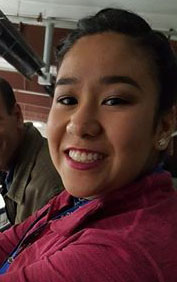 Coach Ashlee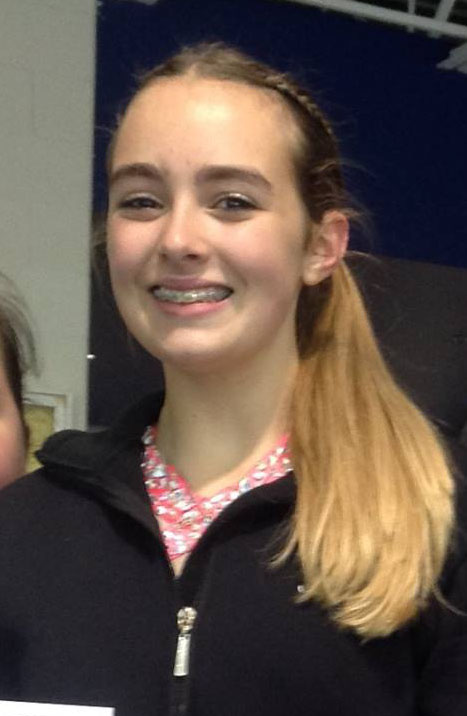 Coach Bianca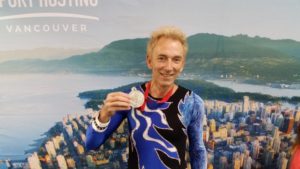 Coach Burton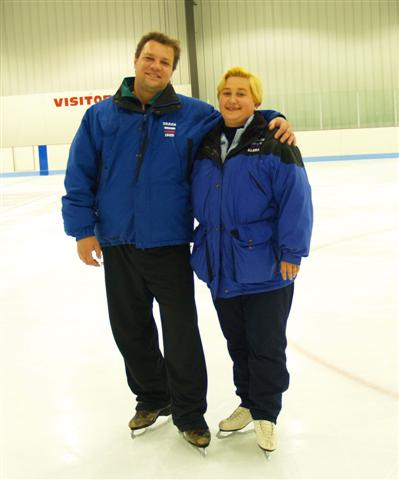 Coaches Igor & Elena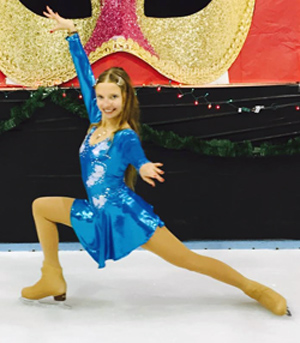 Coach Inna