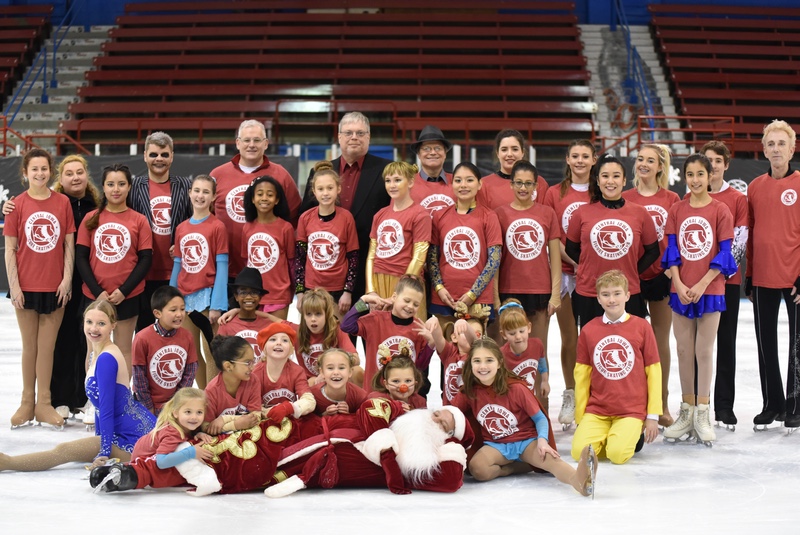 Membership
You may pay online. But we need you to print and return all membership form pages with signatures and DATE OF BIRTH for each member or we cannot process your membership until we have all the information. Your primary coach should explain the details to you. You must have the forms returned and payment made BEFORE you attend a private lesson time.

We have several types of memberships available including ones for full members, first time introductory members, college students, members of other skating clubs and Learn to Skate USA participants.
Full Membership in the Central Iowa Figure Skating Club includes the following benefits:
Access to the club's ice time at a member price.
Individualized training to fit the needs of a skater, including testing preparations to advance in figure skating levels.
Participation in club activities, including group lessons, competitions, exhibitions and shows.
US Figure Skating membership.
Subscription to US Skating Magazine.
The right to participate in the club's Board via open election.
Privilege to order club merchandise.
All memberships are non-refundable. All 2018 - 2019 season memberships expire on June 30th, 2019.
*Please note that in order for the membership you've purchased online to be valid, you must still complete the "CIFSC Membership Form" and turn in a complete copy, with all signatures, for each members. The forms are available at the bottom of this page.

If your skater or skaters are under the age of 18, a parent or legal guardian is required to be an "additional member" with them.
If this is your skater's first time joining U.S. Figure Skating, then we have a discounted introductory membership available! This may only be used for the first time they join as a member, and still requires a parent or guardian to join with them if they're under the age of 18.
If you are already a member through a separate U.S. Figure Skating club or are an individual member of U.S. Figure Skating and would like CIFSC member benefits, such as a discount on freestyle ice, we would welcome you as an associate member of our club!
U.S. Figure Skating and CIFSC offer a special membership for collegiate skaters. This is a four-year membership that may be purchased through CIFSC.
If you are a member of our Learn to Skate program and would like to utilize our freestyle ice for practice or book a private lesson with a coach, you must also become a Learn to Skate USA member of our club as well. *No other member benefits other than using club ice for practice or a private lesson with a private coach. You must become a member in order to purchase practice ice tickets.
You may purchase ice time on our website by clicking on this link.
**Any other club activities requires a minimum of an Introductory Individual Membership and also one parent to join if under 18 years old. There are no other club member benefits of LTS members other than purchasing club ice and ability to have private lessons with a coach approved to teach on CIFSC club ice times. NO PRIVATE LESSONS during learn to skate times. Sorry.
If you have questions, please contact us via phone at (515) 371-8666 or email at burtonpowley74@gmail.com