Top Content Title
This is an additional section to be able to add content
Bridge Program - Advanced Figure Skating Classes

The bridge program is designed to teach figure skating elements at a faster pace in a group lesson environment.
We are excited to offer our affordable sessions to help our skaters progress! These classes are intended for mid level skaters. And will be held during our normal learn to skate times.
This program introduces skaters to a "training program" and offers them an introduction to all of the elements in skating and what is required if they choose to continue to skate recreationally or begin a competitive career.
The on-ice skating curriculum is designed for those who wish to pursue more serious figure skating skills like jumps and spins (more details are in the images below):
Warm up and cool down
Stroking, edges and power skating
Introductory moves in the field
Introductory ice dance
Beginner synchronized team
Spins
Jumps
Artistry in Motion - beginning choreography and style
This class is intended for skaters who are currently enrolled in group or freestyle lessons or work with a private instructor.

For more information, please contact: Coach Burton Powley: 515-371-8666. burtonpowley74@gmail.com
Any changes to class dates will be posted here or on our Club's
Facebook page
. We do our best to avoid any changes once the Session starts, but winter weather and the arena schedule may impact our scheduled times.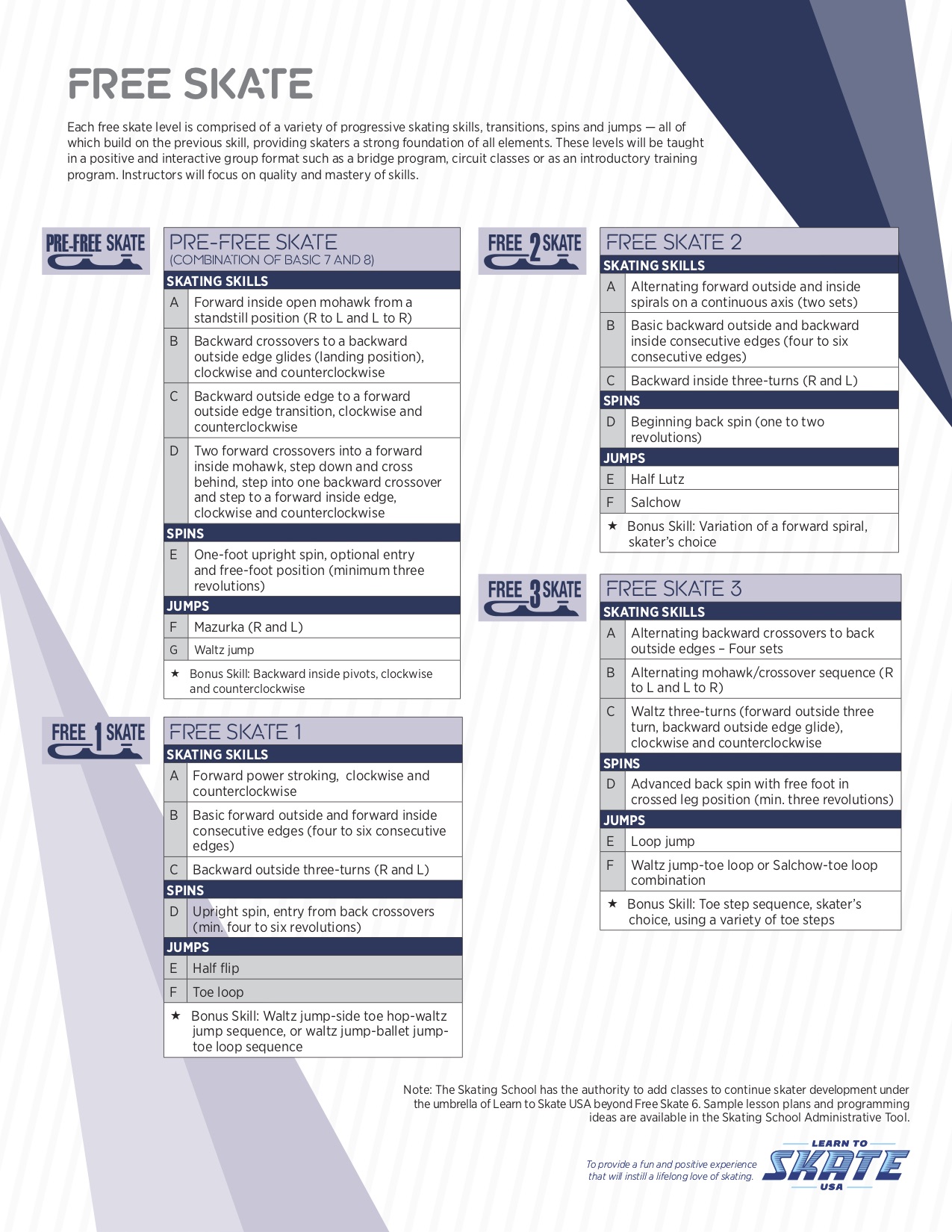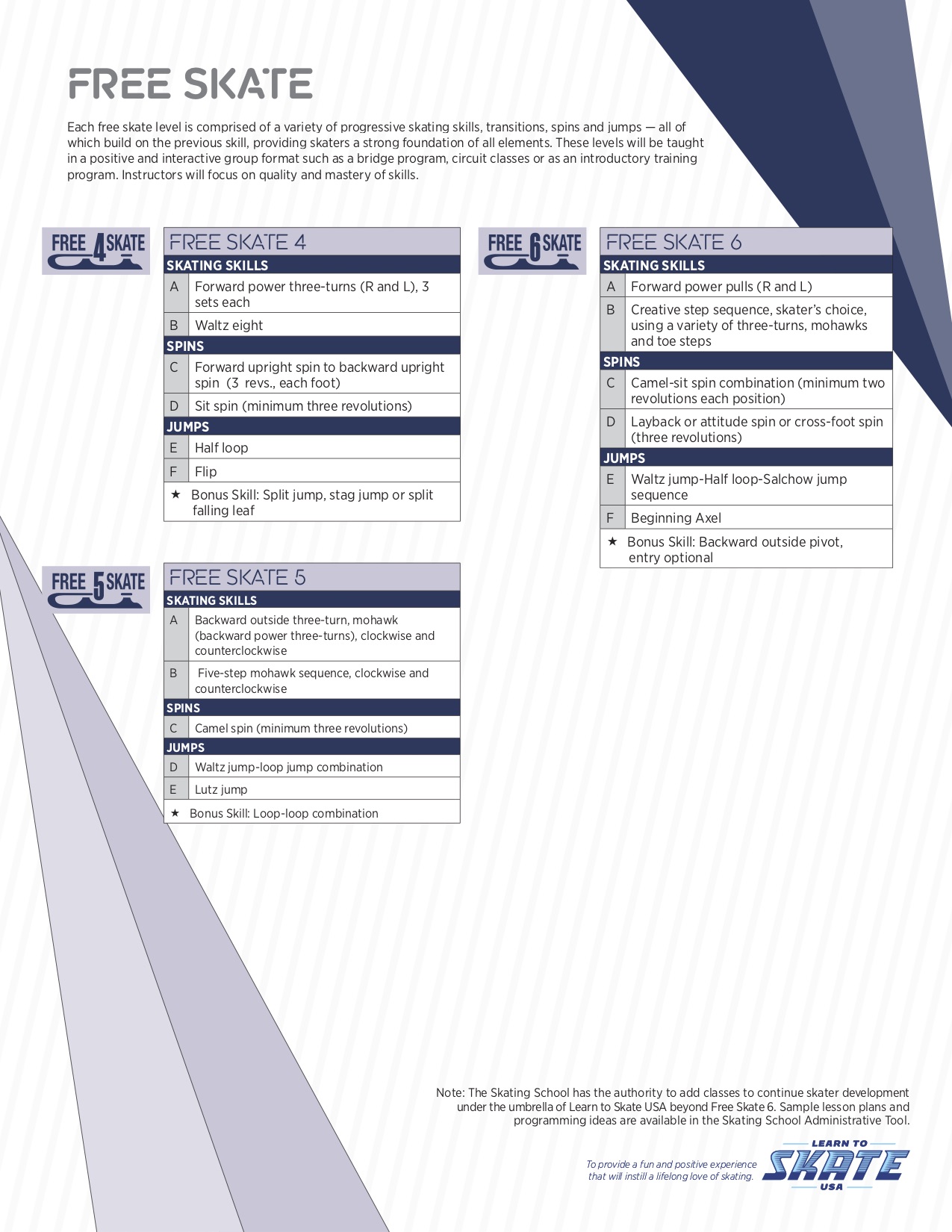 Bottom Content Title
This is an additional section to be able to add content